---
Are You Also Losing Money on Mail with No Postage?
Letters where insufficient postage is paid are still being processed and delivered as if the right amount was paid.
This challenge can be resolved by launching a IHPostal Revenue Recovery System.
By solving this problem, Postal Organisations will improve revenue and quality and the company's profit margin will be improved.
Furthermore the solution will have a preventive effect, as customers will realise that letters with no postage or inadequate postage will be dealt with. In the future they will want to make sure that the right postage due is paid fully up front.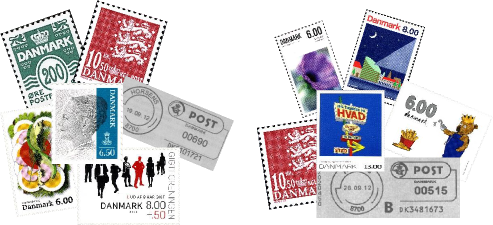 See article Leak Proofing in the magazine Postal Technology International
The article Leak Proofing in pdf format
5 steps to Revenue Recovery
Production Centre
During production, letters with insufficient postage are found and taken to a recording station, where weight and dimensions are measured and the front and back of the shipment are photographed. These informations, are automatically stored in a central database. Our revenue recovery system operates through either manually operated or semi automated stationary recording stations.
Registration Centre
In the registration centre, each recording is "registered" by adding postage and addressing information from the photographs, enabling the system to invoice customers for insufficient postage plus an administration fee. Invoices are automatically generated and sent to a printing facility.
Customer Service
The PS System records and stores all the invoice data until payment is received. If sender (the recipient of the invoice) denies having sent a letter with insufficient postage, the photo of the letter in question is easily retrieved from the database and can be printed as documentation in support of an enquiry or a past due letter.
Accounting
The system interfaces with the accounting department of the postal service which normally handles payments, past due letters, etc.
Management
The system generates management information about the users of the system and their performance. The system also uses big data to generates information about the postal client behaviour, which, among others, can be used to identify new business segments.
Revenue Protection Workflow